Welcome to CW IT Support - Your Trusted Partner for Managed IT Services in Jacksonville, NC!
Feeling Like You've Outgrown Your
Current IT Service Provider?
At CW IT Support, we are dedicated to empowering growing businesses in Jacksonville, NC, to boost productivity, drive profitability, and experience peace of mind through top-notch IT security, solutions, and support. Our mission is to be your reliable ally on the path to seamless business growth, backed by a team of experts who understand the unique challenges faced by local organizations like yours.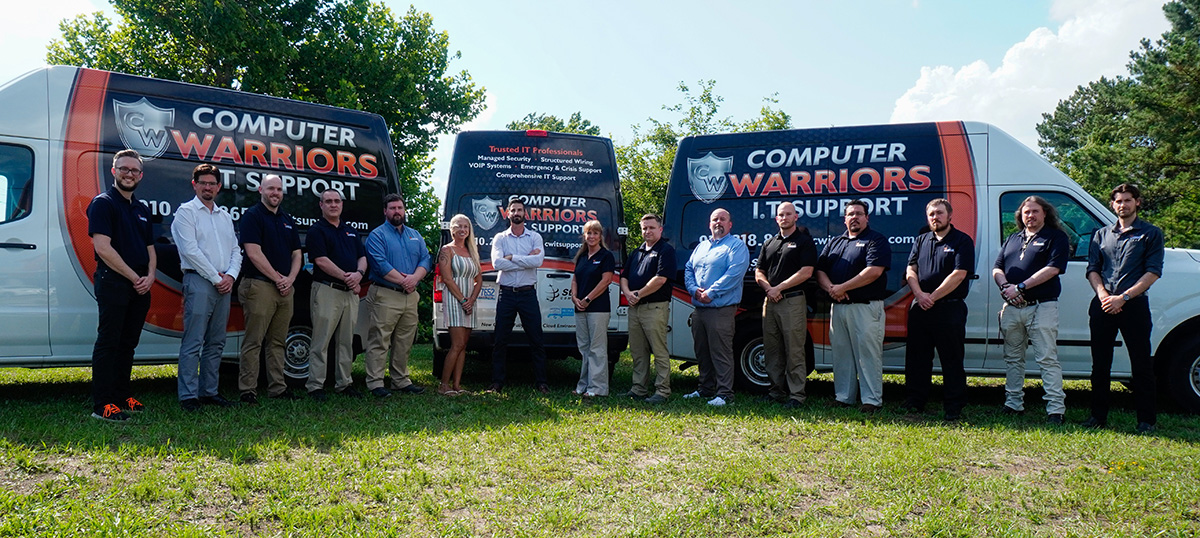 Call Us Today At

(910) 726-1595
How We Solve Your Biggest IT Challenges in Jacksonville, NC
At CW IT Support, we recognize the significant issues that can hinder your business growth in Jacksonville, NC. Our team has witnessed the impact of downtime, email and printing problems, sluggish computer performance, cyber security risks, and the critical need for responsive and dependable IT support. We've designed our services to tackle these challenges head-on and provide tailored solutions that cater to the needs of businesses in Jacksonville, NC.
The 7 Reasons to Choose CW IT Support for Your Jacksonville, NC Computer Network
Embrace IT Growth with CW IT Support in Jacksonville, NC
Are you ready to elevate your Jacksonville, NC business to new heights with seamless IT support? Join numerous satisfied clients who have experienced the CW IT Support difference. Bid farewell to IT headaches and embrace a brighter future filled with productivity, profitability, and peace of mind. Our locally-focused IT services are tailored to your Jacksonville, NC organization's needs.
Contact CW IT Support now to schedule a free consultation and discover how our managed IT services can propel your business forward in Jacksonville, NC. Your technology transformation awaits!
See what other business owners are saying about us…
Not Ready To Call Us Just Yet?
If so, we would at least like to give you a copy of our recently published report, The Eastern NC's Business Owner's Guide To IT Support Services And Fees.
Even if you aren't ready to make a change right now, this will give you the 3 most common ways IT services companies charge for their services, and the pros and cons of each approach, 21 revealing questions to ask your IT support firm BEFORE giving them access to your computer network, e-mail and data, and more.
Simply fill out the form here and download your copy today!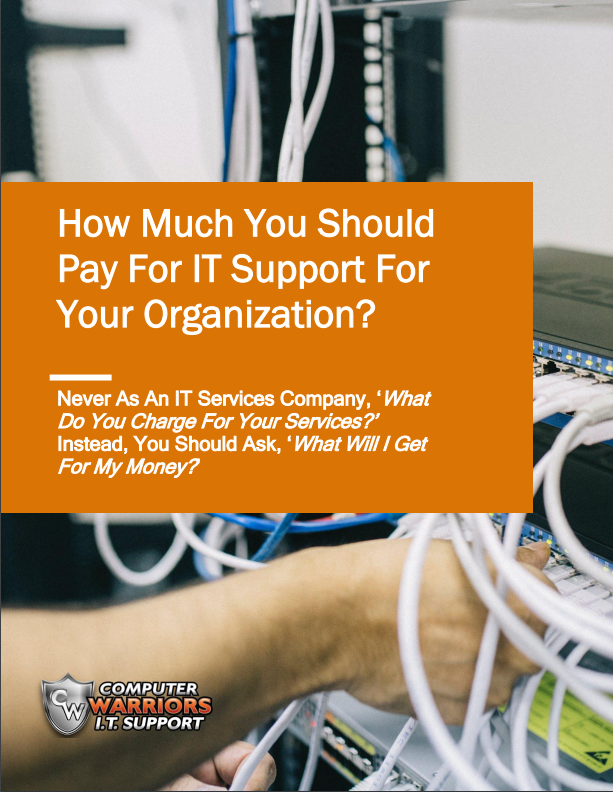 Download Your
Free Copy Now