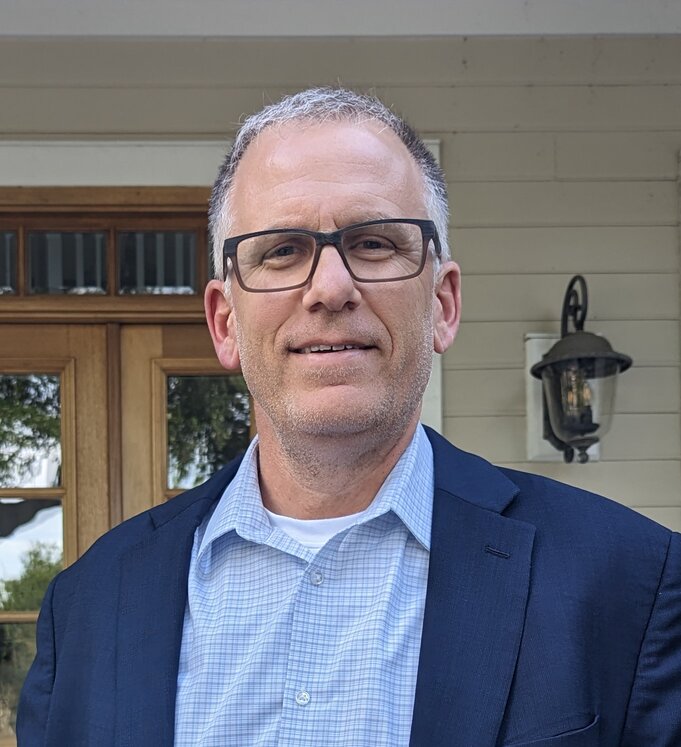 Company Name: Topsail Beach
Name & Title: Doug Shipley, Town Manager
Website: TopsailBeachNC.gov
Industry: Government (Management)
Entering your office on the first day of your new job to find a letter from the FBI regarding a compromised computer is quite the way to make an entrance into a new position. Not only that, but sometimes when you're used to doing your IT procedures a certain way, you might be a bit critical about adjusting to new protocols. Well, this was precisely what Doug Shipley experienced when he took the job as the Town Manager for Topsail Beach and found out that they outsourced their IT to Brian Satz and his team at CW IT Support rather than having internal IT staff to deal with such problems. But Doug soon realized that partnering with CW IT Support actually made them way more efficient and effective and has now not only welcomed the partnership but sees it as an opportunity to bring their town into the 21st century.
From Skeptical to Fully Supportive
Although Doug spent most of his career in higher education, when his wife—a pediatric eye surgeon—got a job in Wilmington, he needed to find a new path for himself. Starting off as an Assistant County Manager in Pender County, he oversaw several different divisions, including Emergency Management, planning and development, parks and recreation, tourism, the tax office, and IT services. This, coupled with the fact that his father-in-law has a PhD in Computer Science and he's a bit of a hobbyist computer geek himself, meant that he possessed a fairly in-depth knowledge of IT. So, with this solid foundational understanding of IT, when Doug became the Town Manager of Topsail Beach, it was immediately apparent that technology was not at the forefront of this small town.
Speaking on this point, Doug mentions, "We only have 32 employees in Topsail Beach between fire, police, and administration, so one of my first questions was, 'Who's our IT person?' And they laughed and said, 'You are,' before clarifying that they mostly outsource their IT to a third-party vendor, to which, I admittedly, cringed." In all his previous positions, Doug worked alongside a team of IT staff handling problems internally. Now, he would have to partner with someone outside of his operations. However, Doug knew he needed to give CW IT Support a chance. He had always seen their vans and building in Wilmington, but he was still skeptical—at first. He explains, "After my first week, I remember thinking, 'Their support is pretty good.' Then after a month, I was like, 'Wow, this support is really good.' And after about two months, I knew that every interaction would be met with their outstanding service and diligent problem-resolution skills."
There was one instance, in particular, that emphasized precisely why it was so important that Doug be able to utilize his knowledge of technology while relying on CW IT Support to implement an effective solution to a problem. "It was my very first day on the job, and there was a letter on my desk from the FBI stating that our water system computer [which was fully managed by the water system vendor, not CW IT Support], which sits in a little kiosk in the hall, had been compromised. Honestly, even before I took this position, this was my absolute worst fear since our water is our most important asset. It turns out that a technician from our software provider had remoted in and was buying concert tickets over our computer. Innocent enough, but it was clear we needed to assess the situation and ensure something like this couldn't happen again," Doug recalls, adding, "Upon closer inspection, there were several issues. For one, the computer sat out in the open and was not password protected. Secondly, it was 15 years old and [was] still running Windows 7. And finally, it had never been upgraded even though numerous updates were available over the years. Needless to say, I requested that CW IT Support replace this computer immediately and put it on its own virtual local area network (VLAN) so it's separate from the rest of our computers and better protected in the future."
And this isn't the only time that Doug has convened with CW IT Support to identify ways to improve the technology at Topsail Beach. For example, they were recently reviewing their storage and not only noticed that they needed to finish moving all their stored data from their Cloud to their OneDrive to save on data storage costs but Brian also gave Doug some honest, helpful advice regarding the lifespan of his current technology. "Brian and I sat down to determine if we needed to replace some of our older computers or if we could make them last a bit longer by upgrading the memory. Of course, by now, I fully trust[ed] their opinion, but I was still very impressed with Brian's honesty and integrity. He pulled up the statistics and showed me how some devices were at critical levels and needed to be replaced and how others would be fine for another few years with memory upgrades. I appreciate that he's always looking for ways for me to do what I want to do without spending exorbitant amounts of money."
Top-Notch IT
Since working closely with CW IT Support, Doug cannot extol their virtues enough. For example, a few months after becoming the Town Manager, he followed up with some of his previous government organizations and personally recommended CW IT Support for their reliability, integrity, and lightning-fast response time. "Most of my requests get handled within a few hours of submission, and I don't think I've ever had to wait more than one to two days for CW IT Support to resolve an issue," says Doug, "So for anyone skeptical of outsourcing their IT like I was, I would say don't overlook CW IT Support and don't let the fact that they're not physically on-site interfere with getting the best services at the best price. I mean, I could hire an internal IT employee, but I would have to pay them benefits, and what happens if they get sick or go on vacation? With CW IT Support, the cost is comparable, but I get access to the expertise of an entire firm, and that will always be worth it in my eyes."
Although Doug has only been working for Topsail Beach for about a year, CW IT Support has been an integral part of the technology services for the town for the past 5+ years and will continue to help Doug bring them into the 21st century moving forward. So, if you're looking for premium IT services throughout the East Coast, you can stop searching and contact Brian and his team at CW IT Support today!